Dr. Stanley Monteith:  1929-2014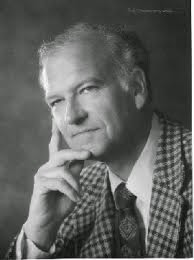 Dr. Stanley Monteith, M.D,  was diagnosed with a T-cell lymphoma a few months ago.  Born in 1929, he passed away on Sept. 29, 2014.
He was a radio host and author and a retired orthopedic surgeon, popularly known as Doctor Stan. He hosted a daily radio show called Radio Liberty.
Monteith was the author of several books and had published a number of videos and other recorded media. His radio talk show was heard in over 50 radio stations across the United States and overseas.
Many of the issues that Monteith addressed had to do with globalization  and the New World Order  He was also highly active in warning people about the dangers of fluoride. He first became involved with the fight against UN Agenda 21 in Santa Cruz, CA.
In 1988, Monteith ran for Congress as a Republican in California's 16th Congressional District, challenging incumbent Leon Panetta. Panetta was re-elected with nearly 79 per cent of the vote. Prior to his run for Congress, Monteith was a longtime member of the John Birch Society, and had once headed the group's Santa Cruz County chapter. He was later a member of the Pat Robertson's Christian Coalition and the Coalition on Revival. In a 1994 piece on Christian Reconstructionism, Frederick Clarkson with Political Research Associates, cites Monteith, with Robertson, as "another example of Christian Right conspiracy theory."
His website is at http://www.radioliberty.com/.  Archived programs are available there.
by Glen Morgan
Property Rights Director for
Freedom Foundation
Posted 3/26/2013
When I was in college, my peers and I would have our makeshift debates in the dorm hallways, arguing about the fundamental problems with Marx and other prophets of the left.  We usually came to the conclusion that Marx just didn't understand the nature of man.  Columbia University still required all undergrad students to read a core curriculum of largely western thought at the time.  So we studied Marx, John Stuart Mill, The Federalists Papers, Plato, Hobbs, etc.  These debates were not unusual then (I hope they still happen today).  The influence of the Socialist Utopian view of the world is still with us today, of course, under a variety of different titles and schemes, and they all share the same fatal flaw that dooms Marxism every time:  that some "educated elite" or, to quote Plato, mythical "Philosopher Kings" could lead the masses to utopia .  Like a chronic disease, we can't seem to shake these failed concepts regardless of how many times they end in disaster.  Continue reading →
Liberty Counsel
for Canada Free Press
Posted 12/4/2012
Orlando, FL – While some "grinches" try to secularize Christmas and remove any mention of Christ from Christmas, the majority of Americans still celebrate the "reason for the season." According to Rassmusen Reports, 78% of Americans believe that Jesus is the Son of God who came to earth to die for our sins; 79% of Americans say religious holidays should be celebrated in public schools, and 70% prefer "Merry Christmas" to "Happy Holidays" on store signs. Continue reading →
Jonathan Bechtle
Freedom Foundation
Posted Nov. 1, 2012
Washington State – Ballot errors seem inevitable in any major election, but unfortunately they can result in an increased likelihood of double voting and disenfranchisement or misinformation of voters. Three problems have cropped up recently in Pierce, King and Jefferson County, affecting 35,000+ voters. Continue reading →
Posted 10/21/2012
As President Obama has prepared for the 2 previous debates and the final one this coming Monday evening, most Americans have known that John Kerry, a failed presidential candidate, has been coaching him.
But did you know who else is coaching and providing guidance to the President for the next debate?
Anita Dunn.
Remember her?
Probably not.
But her name sounds familiar. Continue reading →
In accordance with Title 17 U.S.C. Section 107, any copyrighted work in this message is distributed under fair use without profit or payment for non-profit research and educational purposes only. [Ref. http://www.law.cornell.edu/uscode/17/107.shtml]