By Lois Krafsky-Perry
for Citizen Review
April 25, 2017
Sequim, WA – Projected plans are underway to help veterans who need housing, in Clallam County, which also includes those with families.
Matthew Rainwater shared plans with the Republican Women of Clallam County, April 22, in Sequim.
Pennies for Quarters (P4Q) (referring to military living quarters) is a project spearheaded by Rainwater, beginning by purchasing 22 acres on West Sporseen Road, West of Port Angeles. It is a non-profit organization.
The local Board of Directors and/or staff includes: Rainwater, (Marketing Committee), John Krause (Peninsula Health), Bill Benedict (Sheriff Dept.), Debbie Swanson (Real Estate agent), Jerry Stewart (Treasurer), and attorney Stephanie Hyatt.
Rainwater discussed the need for housing for veterans, in that approximately 27 veterans a day commit suicide in our nation. He said there are 200 documented homeless veterans on the Olympic Peninsula. He estimated there may be double that amount, by adding the non-documented.
Posted March 10, 2017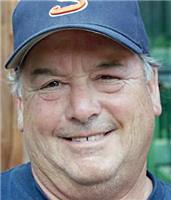 We are very sad to report the passing of Dan Perry, friend, supporter and husband of Lois Krafsky-Perry, our news editor. He passed suddenly on March 9th, 2017.
Dan was a wonderful, supportive gentleman, loved by so many for his involvement in his church, the community and always sharing good stories with a smile and a laugh. He coached baseball for many years, helping a great number of young boys and men get a good start in life through team sports. We will miss him greatly! Continue reading →
Posted March 20, 2017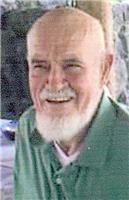 We are sad to report the passing of a great patriot and friend in Marv Chastain. He passed away on March 20, 2017, after many years of activism toward common sense conservatism, most memorably his fight to save the Elwha Dams and the lakes behind them, which offered a variety of benefits to wildlife and people alike. He wrote a number of articles for the Citizen Review.
Here are just a few of them:
R.E.A.L. and history of planned removal of Elwha Dams (2010)
DNR proposes 5-year moratorium on fishing on the Elwha (2010)
Removal of the Elwha Dams – The great Olympic Peninsula Environmental Scam (2010)
About the Elwha Dam Removal (2011)
The Elwha Lakes Destruction a Pivotal Event/Decision (2011)
"Restoring" the Elwha by putting in a levee? (2011)
We will miss Marv, and our thoughts and prayers go out to his family. Continue reading →
Posted on
by Pearl Rains Hewett, www.behindmyback.org
The New Elwha Bridge and Rest Stop?
Who knew? What Rest Stop?

———————————————-
(a) Encourage the Washington State Department of Transportation to retain all of their properties adjoining Highway 101 for future use as rest stops, scenic pullouts, roadside parks and….

—————————————————-
We all know now, So, Let's plan on it!
The possibilities are endless
March 7, 2017 After looking at the 2017 plans for the new Elwha bridge, I immediately saw the possibilities and an opportunity for a Clallam County rest stop on the Norm's Resort Property on High Way 101 next to the Elwha River.
Who's Norm? What's he got to do with it?
In 1979 Norm's privately owned resort gave local citizens and tourists FREE recreational access to 10 or more acres of private land on the bank of the Elwha River. It was great, FREE public access with a long dirt trail for walking beside the river, free fishing, and rental boats.
At some point in time the Norm's Resort property of 10 or more acres was acquired by the government and bull dozed flat.
With the replacement of the Elwha River bridge by WSDOT at an estimated cost of $18 to $25 million dollar, the opportunity and possibilities for Clallam County recreational use are endless.
Why stop with just a Clallam County rest stop on the Norm's Resort Property? Why not add free public recreational access a walking trail and picnic area?

WSDOT will be tearing up the entire intersection of Highway 101 and Olympic Hot Springs Road. WSDOT will be required to do and pay for restoration on the entire disturbed area.
Clallam County has a history of success with the rest stop area East of Port Angeles on Highway 101.
AND, Clallam County has a history of success, rated at four and a half stars.
SALT CREEK RECREATION AREA IS A CLALLAM COUNTY PARK
——————————-
Five Generations of our Rains family have enjoyed the FREE Salt Creek beach.
We give it A FIVE STAR RATING.
————————————————————————–
Why stop with a rest stop, walking trail and picnic area on the Elwha River?
The possibilities and opportunity for Clallam County on nearly 50 acres previously developed recreational land are endless.
According to the Clallam County Planning Dept map, there are nearly fifty acres (50) of previously owned developed, public recreational land located in Clallam County. It is now owned by U.S.A. It includes the Norm's Resort property on the East side of the Elwha River and a much larger piece of land on the West side, a Public boat launch owned by WA State, that had locked out citizens because of the removal of the Elwha River Dams.
At some point in time, "THEY" combined the nearly fifty acres of public recreational land into one parcel number in Clallam County WA.
At some point in time it ended up being owned by the U.S.A. in GOVERNMENT LIMBO LAND, with four options.
OPTION ONE (1) GIVE IT TO THE OLYMPIC NATIONAL PARK?
The ONP has a track record of failure, massive wash out Nov 17, 2015, Olympic Hot Springs Road emergency repairs? $4 million and they can't even keep the road open for the gateway to the Olympics public trail access or their public view point. The National Park Service (NPS) has a $12,000,000,000.00 billion dollar backlog in maintenance.
——————————————
OPTION TWO (2) GIVE IT TO WA STATE?
What would they do with it?
WA State can't even figure out how to fund basic education.
——————————————————–
OPTION THREE (3) GIVE IT TO THE TRIBES?
The Tribes already have their fair share of tribal access on the Elwha River.
The Clallam County, local citizens and tourists have, FOR THE MOST PART, ZERO PUBLIC ACCESS AND ZERO PUBLIC RECREATIONAL LAND ON THE ELWHA RIVER.
——————————————————–
LIMBO LAND OPTION FOUR (4) GIVE IT TO OTHER.
I am formally submitting this option four (4) request to our Clallam county elected officials Commissioners, Bill Peach, Randy Johnson and Mark Mozias, and DCD Mary Ellen Winborn. for their review and consideration including the Road Dept. Ross Tyler P.E. and the Parks Dept.
Clallam County has a very long history of success providing "USER FRIENDLY" public access for local and tourist recreational facilities.
It is submitted, based on its merit for public access and recreational opportunity for local citizens and Clallam Counties economic tourism value. The estimated number of tourist visiting Clallam County every year is 300,000.
I am also sending this email to WSDOT to start the formal dialogue for coordination between Clallam County and the State of WA, in the best interest of U.S.A. everyone.
————————————————————–
And, perhaps as a reminder to WSDOT on Rest Stops and Roadside Parks.
(a) Encourage the Washington State Department of Transportation to retain all of their properties adjoining Highway 101 for future use as rest stops, scenic …
31.06.060 Transportation policies.
(1) Highway 101. Preserve and enhance the Highway 101 corridor for regional mobility to improve its functionality for business, area residents, tourists,nonmotorized transportation, freight and services.
(a) Encourage the Washington State Department of Transportation to retain all of their properties adjoining Highway 101 for future use as rest stops, scenic pullouts, roadside parks and future transit pullouts.
(b) Work with the Washington State Department of Transportation and other agencies to ensure that Highway 101 meets the goal that the corridor function regionally for the mobility of goods, services and passengers…… —————————————————————————–
WSDOT is in the planning stage for the new Elwha bridge replacement and what specific restoration could be provided free of charge, by the state, for a Clallam County Rest Stop, public access, a Roadside Park and other public recreational uses.
——————————————————————————
Salt Creek Recreation Area is a Clallam County Park but is as good as any … the 518-acre Camp Hayden military reservation at Tongue Point was part of the …
SALT CREEK RECREATION AREA IS A CLALLAM COUNTY PARK
————————————————————————
ELWHA RIVER RECREATION AREA – A CLALLAM COUNTY PARK
Indeed, the possibilities and opportunity for Clallam County to develop public tourist recreation facilities on nearly 50 acres of Elwha riverfront property are endless.
The estimated number of tourist visiting Clallam County each year is 300,000.
I know many of you will be thinking about this
PLEASE THINK BIG!
By Lois Krafsky-Perry
for Citizen Review
June 25, 2016
Port Angeles…The Republican Women of Clallam County (RWCC) hosted two candidates who are seeking public office, for the 24th Legislative District on Saturday, June 25, 2016.
Danille Turissini, from Port Ludlow (Jefferson County)  and John Alger, from Sequim (Clallam County)  spoke to a small group of  ladies, Saturday, June 25th, at Republican headquarters.
Turissini is running for the State Senate as an Independent GOP (Grand Old Party) candidate.
John Alger also an Independent /GOP, is vying for Position 2, in the House of Representatives. Continue reading →
Op/Ed by Darryl Sanford
Sequim, Washington
Posted 4/8/2016
I'm sure those dreaming of further federal dollars flowing into the area are celebrating the latest announcement of "Major Cutbacks for Salmon Fisheries" (March 16 Sequim Gazette and "Many Eye Middle Road on Fishing" in PDN).  Further Endangered Species Act (ESA) listings of weak runs of Coho Salmon could be a financial boon to the area. I've attended meetings in Sequim and Forks over the past couple weeks addressing the Steelhead and Salmon outlook on the Peninsula and if projections are accurate, the future of our fishing opportunities does indeed look bleak.  My fear is that few fish and continued Federal funding is exactly what those in charge of 'saving' our fish actually want.   Continue reading →
December 14th, 2015
(Port Angeles) – An investigation has cleared accusations of criminal financial issues brought by the county treasurer.
County treasurer Selinda Barkhuis two weeks ago filed the complaint that the prosecuting attorney had evidence of unauthorized and excessive payments from the county Veterans' Benefit Fund.
She alleged the prosecutor refused to file criminal charges in the matter and further claimed a local newspaper reporter was a party to the case. Continue reading →
December 9th, 2015
Port Angeles, WA – The Washington State Auditor's Office has issued their findings regarding allegations from former County Commissioner, Mike Doherty, that two of his fellow commissioners violated the "Open Public Meetings Act." Continue reading →
by Lois Krafsky-Perry
for Citizen Review
Sequim, WA – Thursday, October 22, 2015 – Although twenty four members of the girls high school swim team begged for time, the board voted to close the pool facility, Friday, October, 30th.
Approximately 150 people packed the meeting room, of the City hall, and people also gathered, in the hallways. Many attendees spoke in favor of keeping the facility open and two people suggested the board resign.
Sequim Aquatic Recreation Center (SARC) formed  under  Clallam County Parks and Recreation District #1, was opened, in the Spring, of 1988. Continue reading →
By Lois Krafsky-Perry
for Citizen Review
August 25, 2015
Port Angeles, WA – For the second day in a row, County Commissioner Mike Chapman lashed out at the other two commissioners on the Clallam County Board of Commissioners (BOCC) – Chair Jim McEntire and Bill Peach – for pursuing the possibility of a declaratory judgment regarding the position taken by the elected County Treasurer. The regular Tuesday meeting of the Board took place at the county courthouse starting at 10 a.m. Chapman expressed that he thought it was the wrong course of action.
Prosecuting Attorney Mark Nichols, when questioned, made it clear that such a lawsuit would answer the question once and for all about what the duties and responsibilities of the Board of County Commissioners hold as compared to that of the County Treasurer, and clarify the process being used. A memorandum of opinion to be issued by a judge would include both sides agreeing to the judge's order, he said.
At issue is a move of funds already budgeted from one area, where it is not needed, to another, where it is needed. Funds that were originally set aside for the Carlsborg sewer project, which has been postponed because of regulations that have not yet been met to satisfy the State Department of Ecology and other agency requirements, were moved to assist new economic development opportunities in the City of Port Angeles and the Port of Port Angeles. The estimated $1.3 million was moved as a budgetary item, covered in open public meetings, and needed no further action on the part of the BOCC.
Two economic, pro-growth projects were to be funded with the transferred funds. The draft had been approved, authorized for disbursement by the elected county auditor, and sent to County Treasurer Selinda Barkhaus for issuance of the checks. That's where the problem began. Barkhaus refused to issue the checks unless the county commissioners complied with her demands, claiming the transaction had not complied with the law.
For months, Barkhaus has been attempting to convince the county commissioners to change their actions which they had taken in accordance with established county policy – a policy that had been in force since 2002. Ironically, that policy was signed by Chapman and two prior commissioners, who now says he doesn't like it.
The county commissioners, in an attempt to bring the dispute with the Treasurer to an end, held two additional hearings and issued two resolutions, which were not required, as a compromise to her wishes. Nothing the commissioners have done so far, however, has been satisfactory to the Treasurer, who wants the BOCC to hold a budget emergency hearing or hold the matter over for a new budget season. (A budget emergency hearing is used only for an "increase" in county budgeting, which does not apply to this case, according to County Administrator Jim Jones.)
Treasurer Barkhaus did not agree, and refused to issue the checks when requested by the Auditor.
According to the county policy, established in 2002 and signed by the county commissioner who is now objecting to its provisions, the budgetary move is a normal and acceptable transaction. "This issue affects all counties regarding the process in adjusting the budgets," said Chair McEntire. "If we take a path inconsistent with our own policy, it affects all counties. It's not good. Do not set a bad precedent, not only for ourselves, but for other counties."
"This was a budgeting decision, not a funding decision," Jones said. He pointed out that all the actions had been properly taken and several additional ones added, in an attempt to compromise with the Treasurer.
Commissioner Chapman railed and filibustered, siding with the Treasurer, and saying that it would go to the State Supreme Court, accusing the other commissioners of "suing" the Treasurer. Commissioner McEntire corrected Chapman, stating that the lawsuit was not against the Treasurer personally, but rather to establish the roles each elected office should play in accordance with the state and county laws. "I'm not interested in suing a person; the third branch of government can declare the process and explain the duties of us all," he said. "This is a question of law, not one of behavior," he added later.
Chapman called himself the "lone person in Clallam County" disagreeing with the decision of the other two. He said sometimes he "lets his volcanic temper" get hold of him.
After much discussion, Commissioner Peach moved that the issue be resolved by the Court; Commissioner McEntire seconded. The motion carried with a two-to-one vote, Peach and McEntire in favor, Chapman opposed.
Watch the entire meeting here: 2015 08 25 Clallam County Board Of Commissioners Regular Meeting
Other county videos can be seen at: Clallam Public Eye Videos
By Lois Krafsky-Perry
for  Citizen Review
Wednesday, August 19, 2015
Sequim, WA – The five board members of the Clallam County Park & Recreation District 1 (also known as SARC – Sequim Aquatic Recreation Center) met August 18, at the Sequim library. Forty-eight citizens attended the special meeting, which was announced the previous day. Also present was the SARC secretary and SARC attorney Craig Miller.
It was announced that the Board was to make a decision on a Resolution (No. 08-18-2015-01) – a Resolution of the Board of Commissioners of Clallam County Park and Recreation District No. 1.  Consolidating Funds.
Section 1 of the Resolution states that all funds currently contained within the Reserve Fund Number 66853 and the Construction and Equipment Fund 66854 are hereby transferred to the General Fund Number 66851.
Section 2 calls for Fund Numbers 66853 and 66854 to be closed. Continue reading →
Opinion by Lois Krafsky-Perry
for Citizen Review
Wednesday, August 5, 2015
Sequim, WA – With the 60-40 vote against a new Metropolitan Park District, it is time for the Sequim Aquatic Recreation Center's (SARC) elected board to get to work. It is the responsibility of that board to fulfill their duties. It is not bail-out time for them, as some assumed.
Our community in the Sequim-Dungeness Valley, in good faith, originally voted for a swimming pool.  That did not include additional buildings on additional real estate, some of which SARC still owns.  The $85,000 slide purchased by SARC which is hardly ever used, was another bad decision. Continue reading →
Posted 6/22/2015
(Editor's note:  This letter from 2001 is self-explanatory.  Shortly after, Clallam County, as a Home Rule Charter County, placed a change to the Charter to see if the DCD [Director of Community Development] should be made an elected position instead of an appointed one.  The issue went on the ballot, and the voters said "yes" to an elected, rather than appointed position for the DCD Director – the first and only in the nation so far.  When the next Charter Review Commission convened, the issue was placed on the ballot again – pressed by those who thought the DCD Director should be an appointed "expert", despite the fact that the elected position had been working quite well.  The second time – the voters AGAIN voted to keep the position elected.  There is a movement afoot to bring it to the ballot a THIRD time by the current Charter Review Commission.  We shall see if that comes to pass. LKP)
LETTER FOLLOWS:
Frustrated Clallam County citizen speaks out about extraordinary requirements to place part of his property into a "pre-man" condition as a result of the Critical Areas Code Continue reading →
Posted 3/13/2015
An open house to be held on March 19, 2015, will be given by the agencies who plan on moving back the levees (dikes) along the Dungeness River.  (See proposed map below)
See the Notice here: levee setback mtg., 3.19.2015
In 1997, the Dungeness River Management Team (DRMT) promoted the "restoration" ideas as set out in the "Recommended Restoration Projects for the Dungeness River" or so-called "Blue Book" developed by the Dungeness River Restoration Work Group. Continue reading →
January 21st, 2015 – 5:24am
KONP News
(PORT ANGELES) – Clallam County will forgive a more-than 200-thousand dollar loan for the Forks pool.
County commissioners yesterday agreed to relieving the Quillayute Valley Park and Recreation District of the debt that stretched back to 2004.
A decade ago, the district was awarded both a grant of 160-thousand dollars and an interest free loan of 225-thousand dollars to support its community pool and recreation center. Continue reading →
In accordance with Title 17 U.S.C. Section 107, any copyrighted work in this message is distributed under fair use without profit or payment for non-profit research and educational purposes only. [Ref. http://www.law.cornell.edu/uscode/17/107.shtml]