A true patriot, Marv Chastain, passes
Posted March 20, 2017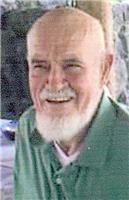 We are sad to report the passing of a great patriot and friend in Marv Chastain. He passed away on March 20, 2017, after many years of activism toward common sense conservatism, most memorably his fight to save the Elwha Dams and the lakes behind them, which offered a variety of benefits to wildlife and people alike. He wrote a number of articles for the Citizen Review.
Here are just a few of them:
R.E.A.L. and history of planned removal of Elwha Dams (2010)
DNR proposes 5-year moratorium on fishing on the Elwha (2010)
Removal of the Elwha Dams – The great Olympic Peninsula Environmental Scam (2010)
About the Elwha Dam Removal (2011)
The Elwha Lakes Destruction a Pivotal Event/Decision (2011)
"Restoring" the Elwha by putting in a levee? (2011)
We will miss Marv, and our thoughts and prayers go out to his family.
Read Pearl Rains-Hewett's post by Marv here: Back to 1492
Following is the obituary as posted in the Peninsula Daily News:
John "Marvin" Chastain passed peacefully to be with his Lord on March 20, 2017, surrounded by his family at Swedish Hospital in Seattle, Washington.
John Marvin Chastain was born on September 2, 1929, to John "Jack" Aaron and Beatrice "Betty" Lenore Chastain in Portland Oregon. He grew up in Goldendale, Washington, on the family farm.
When Marvin was a teenager, the family sold the farm, and moved to Vancouver, Washington, where Marvin attended Lewis and Clark College. There, he met Margaret "Peggy" May Conway, and on February 4, 1949, they married.
They moved in 1962 to the Seattle, Washington, area, where they raised their four children.
Marvin worked in computer parts sales, and in the 1970s when the downturn in the economy caused large layoffs in the community, he started an employer-paid personnel service and placed many of the engineers laid off from the Boeing Company.
The couple bought acreage in Port Angeles, and Marvin, along with his son Jeff and other family help, set out to build their retirement home. The acreage provided Marvin with the ability to do the things he loved.
He built an extensive garden, growing vegetables and fruit trees. He also spent time cutting firewood for the stove and walking his Great Pyrenees dog.
Marvin loved to be outdoors. Fishing, hiking and camping were some of his favorite things to do.
His wife of 46 years, Peggy, passed on February 21, 1995.
Marvin met and married Jimmie "Jolene" Legere from Tacoma, Washington, on September 26, 1998. They were married 19 years.
Marvin was a lover of Jesus and a member of Independent Bible Church. He was also a member of Mensa and was very involved in politics.
Marvin was preceded in death by his father, John "Jack"; mother Beatrice "Betty" Chastain; wife Margaret "Peggy" Chastain; and his brother, Jerry Chastain.
Marvin is survived by Jimmie "Jolene" Chastain, his wife; daughters Karen Lynn Wilson of Fairfield, California, Jennifer Joy Johnston of Leavenworth, Washington, and Terri Margaret Larson of Port Angeles; son Jeffrey Ray Chastain of Mount Vernon, Washington; stepchildren Vernon Legere, Jana Moffett and Jaqueline Legere; grandchildren Steven Wilson, Lisa Moore, Emily Cortes, Matthew Johnston, Aaron Johnston, Eric Larson and Jared Larson; stepgrandchildren Kyle Boyajian, Sydney Moffett, Kelsey Moffett, Rylee Moffett and Alexa Wilkins; and great-grandchildren Kedra Medrano, Kenny Moore, Kamrun Moore, Cambria Cortex, Noah Cortes and Avery Johnston.
A celebration of his life will be held at Independent Bible Church, 116 East Ahlvers Road, Port Angeles, on Saturday, April 22, at 1:30 p.m.
(http://www.legacy.com/obituaries/peninsuladailynews/obituary.aspx?n=john-marvin-chastain&pid=185015083)
In accordance with Title 17 U.S.C. Section 107, any copyrighted work in this message is distributed under fair use without profit or payment for non-profit research and educational purposes only. [Ref. http://www.law.cornell.edu/uscode/17/107.shtml]